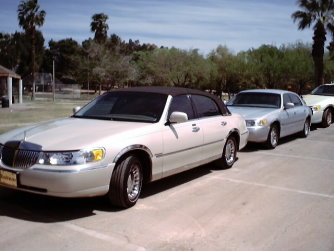 Form

Click for reservations, price or quote form.
, Phone, FAX or Email
Phone: (520) 977-5555
FAX: 1-855-801-5192
Email:
NeedaRide@RoadrunnerTran.com

Click for to send email.
NOTICE:
1. For immediate response on all Tucson airport transportation or Tucson to Phoenix or Phoenix to Tucson airport transportation reservations or inquiries, less than 24 hours, please call (520) 977-5555. All other reservations or inquiries, you may respond via phone, fax, email or simply click on the Reservation or Quote Form in red. For all correspondence, please include a reply number.
2. For airline transportation reservations, please include date, arrival/departure times & cities, airlines & flight numbers. Also the number in party, party's name, & your pickup and/or destination location & phone number while in Tucson. Additionally, if you are traveling with a child and need a car seat, please specify whether you need a infant or small child's car seat? All reservations require a credit card guarantee. If you do not already have a credit card on file with us, for your convience, simply click this

FORMClick for reservations, price or quote form. and fill it out and fax it to (855) 801-5192 or you can phone it in to (520) 977-5555.

3. If you're interested in sightseeing tours, please indicate days & times of interest, & how much time you have available for the different sights you would like to see. Also, if the particular sights you would like to see require reservations, would like us to make your reservations.
4. As well as accepting credit cards, we also can set up corporate accounts for businesses or corporations with guests, small groups or seminars.
WE ACCEPT: