YOUR #1 Airport Specialist . . . . .



> >Be KING/QUEEN for your stay! < <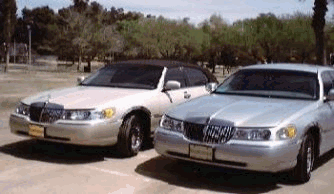 A+ Rated, we are celebrating our 20th anniversary of making

KING's/QUEEN's

out of our local & out of town guests by providing them total luxury comfort with stress free, dependable transportation in the Tucson metro area since 1992. Whether they have needed transportation going to/from Tucson or Phoenix airports, restaurants, bar hoping, sightseeing, weddings, funerals or whatever, we make them

ALWAYS

#1

through total comfort & relaxation.

One of the things that puts Roadrunner a cut above our competition, among many, is we want your business and your stay in the Tucson area to be at it's fullest. That is why we start taking care of you before you come to Tucson. On our website, we show you how you can save time & money and provide you over 50 free Courtesy Links to help you plan your stay. These are direct links to Tucson's resorts & health spas, restaurants, shopping malls and some of the amazing Southern Arizona sites you will not want to miss.
(For quotes, availablity or reservations.)
CALL (520) 977-5555 or Click FORM!